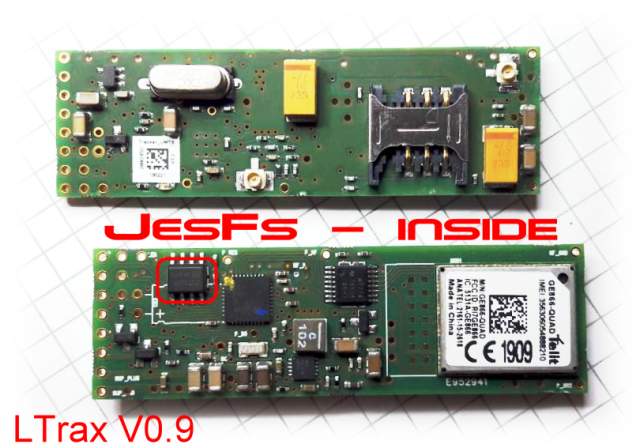 Yes! It works!
Ultra-Low-Power: 3.6-14Volt, Sleeping (RTC running and I/O ports IRQ-armed): <5uA, active (CPU@48MHz): 1-15mA
CPU: up to 356kB Flash and up to 80.5kB RAM
Simple-Link Wireless CPU (CC1310 or CC1312)
Up to 16MB Serial Flash with JesFs-File System
Local Radio: 868/915 MHz
2G/3G/LTE Modem on Board for Mobile Internet
Secure AES-Bootloader on the CPU allows Firmware Updates from everywhere (especially via Mobile Internet)
Open Source and compeletly designed in C (TI-RTOS)
With PHP libraries for the peered Webserver (Open Source)
Tested: >4000 Transmission (each ca. 1kb data and each with complete network in/out registration ) via 2G Mobile Internet with only 4 Alkaline 1.5V AA-Batteries. In other words: >10 years of daily data (if using low self-discharge batteries).
The LTrax logo